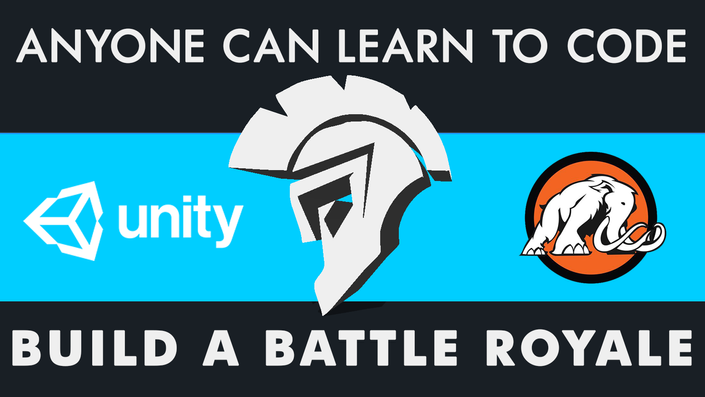 Anyone Can Make a Video Game! Build a Battle Royale with Unity and Blender! (50 Hours)
Make a huge battle royale game from scratch! Learn to code in C# and 3D model in Blender using free programs.
Watch Promo
Enroll in Course
Join the global explosion of the battle royale genre. Get started here to make your first massive game completely from scratch. Throw yourself into the world of game development.
Battle royale games like Fortnite, PUBG, Rust and H1Z1 are a meteorite success. Fortnite's player count is 45 million and growing.
Epic Games, PUBG, Daybreak, Ubisoft and more creators of battle royale games are hiring people like you to make games. Whether you want to be a hobbyist or a professional game developer, this 50-hour course bundle is for you.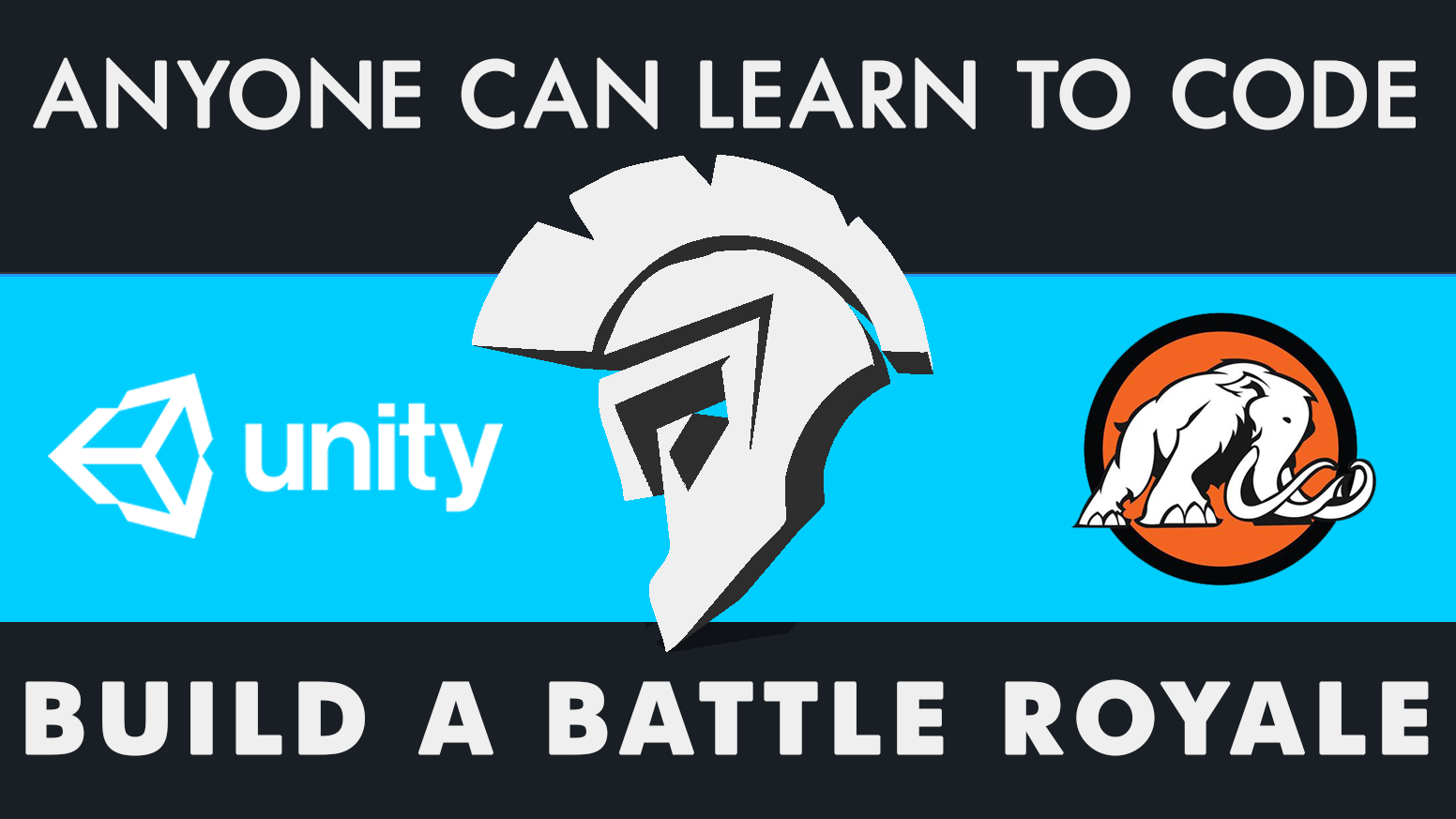 From the creators of worldwide best-selling courses like Build The Legend of Zenda Game and Build 30 Mini 3D Virtual Reality Games...
Join head instructors Glauco Pires and Kevin Liao and the Mammoth Interactive team on a grand journey from the comfort of your computer to making your first epic game on Unity.
Watch how experts make a game while explaining everything at a basic, beginner level that anyone from your 5-year old brother to retired grandmother can understand. You will get this course for life.
WHY YOU SHOULD ENROLL NOW
Complete with all art assets and source code as a resource, you'll make a project to put front-page on your portfolio
Zero experience required
Straightforward teaching style, clean coding techniques, and thoughtful developer advice.
Step by step explanations, and eye for design with many tips
Learn with video tutorials, game development resources, and a curated curriculum
WHO SHOULD ENROLL?
Anyone who wants their start at making 3D video games.

People that want to create their own Battle Royale.
Anyone who wants to learn game development.
Beginners who want to learn how to use Blender.
Complete beginners. No prior coding or digital art skills necessary.
People who want to make games.
COURSE GOALS
Have fun while learning to code and build your own Unity game that you can change and expand. Proceed into your game development journey and learn great new skills. The game you make in this course might be the next multimillion dollar hit like Fortnite.
COURSE BREAKDOWN
Anyone Can Make a Video Game: Build a Battle Royale in Unity
LEVEL I: INTRODUCING GAME DEVELOPMENT IN UNITY
Learn to navigate Unity
Code in the C# programming language
Learn all you need to start making games
Start your game development journey
LEVEL II: CREATE YOUR OWN HERO
Make your first hero
Learn to make characters
Create running, jumping and more kinds of movement
Have fun while coding
LEVEL III: MAKE AN UNFORGETTABLE AND UNFORGIVING BATTLE ARENA
Create a map with graphical effects
Design a strategy funzone for fighting
Make your gamescape look awesome
Create a convincing battle arena
LEVEL IV: GET READY TO USE WEAPONS
Start by building simple pistols
Make weapons with different strengths
Enable the weapons to work using code
Shotguns, snipers, rocket launchers and more
LEVEL V: SWORD AND SHIELD
Make enemies for the player to destroy
Build your defenses
Avoid and shoot enemies
Make hazards the player must dodge
Your Instructor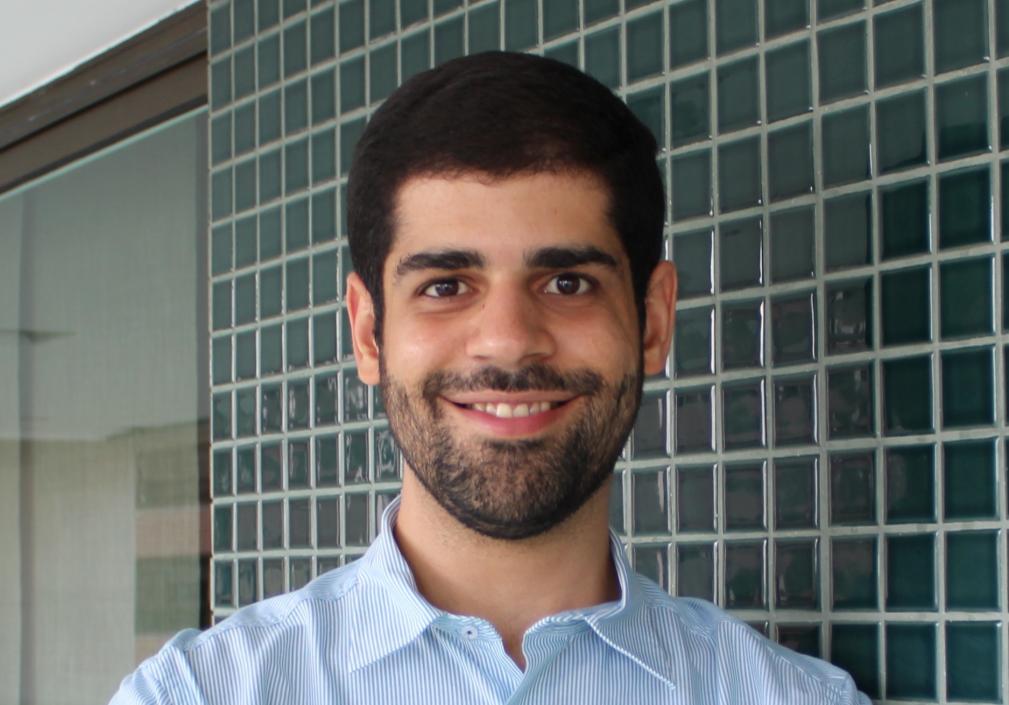 Glauco Pires is Mammoth Interactive's lead game developer. He has nearly a decade of experience making arcade and educational games for clients from all around the globe.
Since 2011, 700,000 students have joined Mammoth Interactive around the world. Our courses have been featured at Harvard and Mashable.
Mammoth Interactive's mission is to close the tech skills gap by providing affordable and accessible courses primarily targeting beginners. Our instructors make video tutorials that are practical and to the point. Learning at Mammoth Interactive will be the next step to improving your career and your life.
Mammoth Interactive has released 185+ courses with expert advice from CEO John Bura. John has been programming since 1997 and teaching since 2002.
REVIEWS OF MAMMOTH INTERACTIVE
"Captivating voice, easy to follow at a rapid pace, get some paper and fasten your seat-belts. I'm enjoying every second of this. Literally, I bought this course for specific lectures of the Python + Tensorflow aspects, and after 2 hours I already know way more than after 10 hours of the Zero-to-Deep-Learning." - Philip Murray, Machine Learning: Build Apps & Predictions & Analyze Data

"This course is a great way to get introduced to coding and bringing the game together from a full SLDC stance. The instructors are responsive, and the Q&A sections are extremely helpful. 100% worth the time invested to learn through this course." - Derek Hass, Unity & Blender Masterclass: Make a 3D Zenda Game
"Incredible course. Looking forward for more content like this. Thank you and good job." - Joniel Gallo, Predict fraud with data visualization & predictive modeling
Frequently Asked Questions
When does the course start and finish?
The course starts now and never ends! It is a completely self-paced online course - you decide when you start and when you finish.
How long do I have access to the course?
How does lifetime access sound? After enrolling, you have unlimited access to this course for as long as you like - across any and all devices you own.